OC Tip of the Week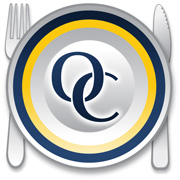 June 15-22, 2014
Did you know that you can add new case sizes while inputting your invoice?

If you are entering your invoice and you notice that you ordered a new case size from your supplier that you don't have entered you can add it on the fly. Simply right click your mouse on the item and click Yes to adding a new case size. From there the Additional case size window will appear, input the new information and click save.
June 8-14, 2014
Do you want a faster way to manually enter your invoices?

To do this follow these steps:
•Create a new invoice
•Click into the search field
•Type either the item description or the order code
•Select the desired item, press enter (this will add the item to the invoice)
•Type in the Qty. on your invoice and press enter
•You will automatically be taken back to the search field.
•Repeat until you finish inputting your invoice
No Mouse Required.
June 1-7, 2014
Do you need to change the locations, accounts or groups of multiple items at once?

The Item classification editor allows you to do mass changes to groups, locations or accounts.
To utilize this - Drop down Setup and click Item Classification Editor. You can choose to change Groups, Locations or Accounts. Find the item you want to change and drag and drop it into the desired Group, Location or Account. You can Filter your selections or search for a desired item. Once you are satisfied with the changes made click save.
May 25-31, 2014
Did you know you can customize your count sheets to match the order you count your inventory?

Instead of going from shelf to shelf and wasting time you can customize your count sheet to match the order in which you do your counts. To do this click on custom at the bottom of your count sheet and click the double arrow, then drop down the locations and choose your location, then drop each of the items from current into desired until all of your items have been placed in order to create a new count sheet.
May 18-24, 2014
Did you know that you can change the date on your Sales Mix?

Rather than deleting your sales mix and re-importing it try this:
Right click on the date in the Sales Mix Window, a window will pop up with your current date, enter the Right Date and click Save.