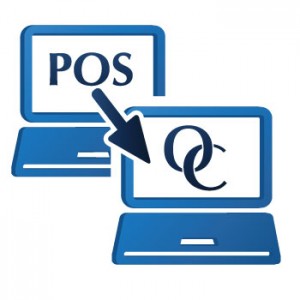 This utility exports product sales automatically from many popular POS Systems.
It can also be configured to process sales directly into Optimum Control daily.
Price: $300.00
Or included with monthly subscription
Ideal for:
All OC Pro and OC Premier users
Order by phone:
1-888-798-5555
---
Buy Now
---
---
OC Sales Export Features
» Option of exporting sales data to file or directly into Optimum Control
» Extracts sales automatically when configured to export into Optimum Control
» Can be run using Scheduled Tasks to fully automate sales extraction
» Unlinked products are stored as Pending Sales so sales mix data is never lost
» You will be notified that there are unlinked menu sales when logging into Optimum Control. You will then be able to link directly to a product in Optimum Control.
Optimum Control has some GREAT add-ons for their software! OC Sales Export automatically loads your sales and sales mix from your POS everyday!! This has saved our staff so much time!!"
OC Sales Export support is included with your OC Professional or OC Premier support contract.

If you are on the current version of Optimum Control your OC Sales Export Utility is supported as well.
Where should OC Sales Export be installed?
Ideally, OC Sales Export should be installed directly on your POS Server so that it has access to the POS database. It can also be installed on any computer that is part of the network to which the POS Server belongs.
Optimum Control is not installed on my POS Server; will I still be able to extract my sales automatically into Optimum Control?
Absolutely! As long as a connection can be made to both the POS Server and Optimum Control, OC Sales Export will be able to process the sales data automatically into Optimum's database.
How can I get it to connect to my POS Server?
The DB Config tab of the configuration dialog allows you to enter all the connection information required to connect to your POS Server's database. To start off, click the Use Default button to populate the fields with the default values provided. Next, click the Test button. This will attempt to connect to your POS Server's database. If the test fails, please contact your POS Dealer or POS Support Personnel to assist you with obtaining the correct connection information.
How do I configure the utility to export sales data into Optimum Control?
OC Sales Export uses the OCDATA DSN that is created when Optimum Control is installed to connect to the Optimum Control database. If you use a networked version of Optimum Control or Optimum Control is not installed on the same system, please contact us for assistance in configuring OC Sales Export.
How can I configure the utility to run using Windows® Scheduled Tasks?
To set up OC Sales Export to run automatically every day you will need to set a scheduled task. To do this click on Start, All Programs, Accessories, Systems Tools, Scheduled Tasks. Once in the scheduled task, Drop down the Action menu at the top, click create task....