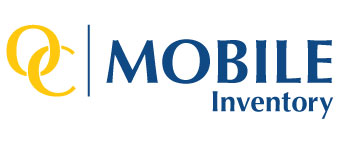 OCMobile - Inventory is a powerful tool to facilitate counting inventory using your preferred mobile device. So simple and intuitive that no training is necessary. 
Ideal for:
All OC Professional and Premier Users
Works with:
iPad (2 or newer), iPad Mini, iPhone (4 or newer), iPod Touch (5th Generation)
Requires:
OC Professional or Premier version 4.0.07.0064 or greater
Trial Version
Buy Now

1 Year Subscription
$240 / 1 year
OCMobile App
2 Registered Devices
2 Year Subscription
$420 / 2 years
OCMobile App
2 Registered Devices
Note: Additional Devices can be added for $5.00/mth
---
---
OCMobile Features
Speed Counting Times
» Send whole inventories from Optimum Control to your device with the click of a button
» Avoid wasting time and resources printing inventory count sheets
» Organize your count sheets to match your storage areas and counting order
Avoid Mistakes
» No more deciphering messy writing on count sheets
» Avoid errors copying numbers from count sheets into Optimum Control
» Quick and simple search capabilities to avoid flipping through printed sheets trying to find an item.
Bar Code Scanning
» Use the built-in camera to quickly scan bar codes
» Bar code not found? No problem - assign it to the correct item on the fly
» Optionally increment the count each time an inventory item is scanned
Call us today at 1-888-798-5555 to order OCMobile and TAKE CONTROL with OPTIMUM CONTROL.
Buy Now
No internet connection required while counting. Load your inventory to the device and count in a "disconnected" manner, even in the basement freezer!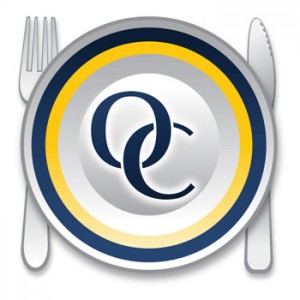 Support for OCMobile - Inventory is included with your OC Professional or OC Premier support contract.

If you are on the current version of Optimum Control your OC Mobile - Inventory is supported as well.
Can I try OCMobile - Inventory to see if I like it?
Yes! We offer a one month free trial. You can fill out our free trial form under the downloads tab at the top of the page. Please allow one business day to start your free trial.

Does OCMobile - Inventory integrate with my Accounting Software?
No. OCMobile is a inventory counting app. Optimum Control Pro and Premier do though.

Do I need an internet connection?
You will only need an internet connection when exporting and importing your inventory counts to and from your Apple Device. You do not need an internet connection when counting your inventory.

What version of Optimum Control do I need to use OCMobile - Inventory?
You need to be on the Version 4.00.07.0064 or newer to use OCMobile - Inventory. If you are not currently using OC Version 4.0 you will need to upgrade your software. If you are currently using OC Version 4.0 but have not updated to Version 4.00.07.0063 you will need to do so before installing the App.

What Apple Devices do you work with?
iPhone 4 or greater, iPad 2 or greater, iPod Touch 5th Generation or Greater.

Can I use the OCMobile - Inventory App on my Android or Windows Phone?
No. OC Mobile - Inventory can only be utilized on Apple Devices right now.

I already have OC Mobile for Pocket PC, can I use OC Mobile - Inventory instead?
Yes you can, although you will have to purchase an OC Mobile - Inventory subscription. The two products are not interchangeable. (See above for prices)

I don't see Settings on the Main Page, I only see S...ngs. Why is that?
You have your Font set to Bold in your Settings.

Why don't I see my count sheets?
First click refresh, if that does not work make sure you have the correct user name and password in the App and on your Optimum Control PC.

Can I change my username and password after entering it onto my Optimum Control PC?
Yes. Go to - C://tracrite/ocmobile/ Click on OC Mobile Link.exe, Change to the Username and Password that you want and click Save.
iPad, iPhone, and iPod is a trademark of Apple Inc.
All Prices are Subject to Change.