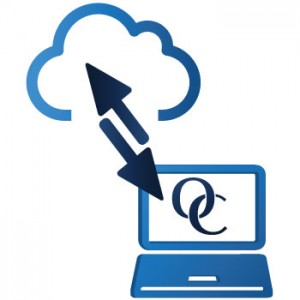 This module electronically imports your invoices from many suppliers as well as updates your prices and stock levels automatically.
Price: $500.00
Or included with monthly subscription
Ideal for:
All OC Pro and OC Premier users
Order by phone:
1-888-798-5555
---

---
---
Invoice Import Module Features
What does it do?
» Imports your invoices from your suppliers electronically
» Updates your prices and stock levels automatically
How will it benefit you?
» Saves you time - Ability to enter a 5 page invoice within seconds.
» Reduce Errors - Analyzes invoice lines and identities errors for easy correction.
Which suppliers do you work with?
» Sysco
» GFS
» US Food Services
» Shamrock
» Nicholas and Company
» Crescent Crown Distributing
» Southern Wine & Spirits
» Ben E. Keith
» PFG
» Reinhart Food Services
» Pratt's Wholesale
» Roma Foods
» Internation Food House
» More Being Added


Note: Any Supplier that is able to export a CSV invoice file can be configured to work with this module.
Call us today at 1-888-798-5555 to order the Invoice Import Module and TAKE CONTROL with OPTIMUM CONTROL.
Buy Now
From a Chef whom is responsible for entering 80% of invoices received, I am keenly aware of how much time and frustration the Invoice Import Module component of OC eliminates. The time it takes to integrate your items is truly worth the effort. I now have more time to be where I am needed, and enjoy being the most, in my kitchen."
Support for the Invoice Import Module is included with your OC Professional or OC Premier support contract.

If you are on the current version of Optimum Control your Invoice Import Module is supported as well.
Can it handle expenses?
Yes. We have the ability to add expenses and taxes to the general ledger.
Do I need an internet connection?
Yes. This will connect directly to your supplier's server.
What formats do we accept?
.CSV or EDI810 
(call for more details)
What suppliers do you work with?
Sysco, GFS, US food Services, Shamrock, Nicholas and Company, Crescent Crown Distributing, Southern Wine & Spirits, Ben E. Keith, PFG, Cheney Brothers and more being added.
What if I have a supplier that is not on your list?
We are happy to work with your suppliers as long as they meet our format specifications.
Is the Supplier Invoice Module supported in my support contract?
Yes it is, as long as your support contract is up to date.